My Top 11 Tips for Entrepreneurs that I Wish I Would Have Known!
Updated: Jan 18
I am so excited that in addition to the tips listed below you can also check out the podcast interview I was invited to with Jessica Coulthard of Ignited Entrepreneur Podcast.
My Top 11 Tips for a special 1/11 episode! (episode starts at 2 min time stamp)
If you are a beginner business owner or online entrepreneur I hope you will find these tips as valuable to you! Hi & 👋 welcome to this blog post, by the way! If you're new here; my name is Sara Michaels.
I'm an entrepreneur & business owner and I went from being pregnant & single at 19 to being featured in Success from Home Magazine. My mission is to inspire others to create the life (& business!) of their dreams and specifically how to create passive income streams so they can enjoy more freedom, fun, & abundance. On the blog you'll find me talking about topics related to lifestyle design and how to grow your business online. Thanks for being here today!


TIP #1: FIND YOUR WHY FIRST


It might sound "cliche" - but don't skip this. Money can be a motivator. But you have to have a deeper sense of connection to what you're doing so you don't fizzle out. Money only motivates us so far. Connect that motivation to the deeper root of your desires. Connect that motivation to pain and pleasure. What good do you want to do with your business? What will happen (negatively) if you don't succeed? As good as it is to set dreams and have goals; I've found that in most cases we're more motivated by the "shadow" side of a goal. What are the consequences if you don't succeed? When you can connect the heart to the hustle; you will have the ability to persevere through the "down" moments of the entrepreneurial roller coaster. You have the ability to find your center and keep going even during the hard times when you want to quit.
TIP #2: HIRE OUT YOUR WEAKNESSES A.S.A.P.
When you're bootstrapping in the beginning you're wearing many different hats.
You have to know when it's time to shift and pivot out of that and open your hand to expansion so you can hire out. This involves shifting your mindset around money, success, and expansion. You have to understand that what you put out; comes back. If you want to make money, you have to invest money. Chances are; it's going to be uncomfortable at first when you see that big chunk leaving your account 😂 💵 . . . but it's worth it and will make you more money. When you hire people who are good at what you aren't good at; that you can stay in your core genius zone and focus on the income producing activities that will actually make you money. . . Your core genius activities are the things in your business that only you can do. . . The ones that make you - YOU. Anything that somebody else could do - hire help. Any area that isn't your expertise - hire help. Websites, social media, advertising, PR . . . (unless those are your areas of expertise)
- let someone else handle it. - shameless plug - if you're looking for someone to handle those things you can use this link to book a complementary consultation with my team & request more information. That's what we specialize in. Or visit www.TheLoft30A.com
TIP #3: YOU DON'T HAVE TO BE SUPERWOMAN
(OR SUPERMAN)
As a business owner and entrepreneur; I had this idea that I had to have it all together like other parents and people I knew. They were attending all of their kids' functions or doing playdates and all these other activities. . . Now I'm not saying that as an entrepreneur you can't do this things as well; but understanding that it's o.k. not to be superwoman (or superman). I felt like I had to be part of all the things and keep my house clean and do it all . . . but what I started to realize was that I didn't have to do it all myself. . . especially as a single mom with 3 kids. I struggled with this superwoman / supermom guilt . . .
However, like you hire out your "weaknesses" in business; it's also ok to hire help around the home to free up your time so you can spend more of your time doing the activities you enjoy with your family or focusing on building your business instead of folding laundry or mowing your grass. This was a freeing concept when I figured it out. At one point I had a housekeeper, someone helping with my kids, and I also had someone who mowed my lawn and plowed my driveway. What matters is that it gets done; but you don't always have to be the one to do it.
Those people who helped me allowed me to focus on my business and my family.
TIP #4: GET YOUR MINDSET RIGHT FIRST


It's just as important to work on your mindset as it is your business plan, marketing, and all of the other things. In fact; they say success is 80% mindset and 20% mechanics and I 100% agree with that. My true success didn't happen in business until I really started to get intentional about re-programming my brain. When I started in business I was afraid to fail so I didn't put money into it; and so then here I was . . . not succeeding . . . as a result of my mindset. I started working with my personal mindset coach and NLP / hypnotherapist and it was insane how when I listened to his stuff daily that I started to see different results. I changed my beliefs around success, money, and the results blew me away.
To this day; listening to David's sessions are still what helps me perform and achieve at a high level. PS - he's also given any / all of my listeners a very special offer where you can activate all of his archives, trainings, and his success challenges for an exclusive rate not offered anywhere else! click here to view it!
TIP #5: MESSY, INSPIRED ACTION BEATS PERFECTION PROCRASTINATION


Just jump and figure it out as you go. That's sort've my mantra . . . As Ms. Frizzle would say, "Get messy, make mistakes!" GO FOR IT!
People who are less qualified than you are out there succeeding right now simply because they're out there doing it. Give yourself permission to start and permission to succeed.
TIP #6: FIND A MENTOR (and qualify them!)


Even if you're just getting started and you don't have the ability to hire and invest in a mentor; listen to people who have what you want in business on a podcast or YouTube. But when you hire a mentor; you must qualify them. Make sure holistically they have the success you desire. Success is a recipe; there are some people that are wildly successful in business but their relationships suck or their health is a wreck! If you model their behaviors; you will achieve the same results that they have. Make sure it's a person who's life you would want to trade places with. And ensure that they aren't just a "coach"; it's ok to inquire on their results and see what they've done in business.
TIP #7: SWEAT, HUSTLE, AND ELBOW GREASE IS REQUIRED
You can't expect success simply because you opened your business;
you have to be willing to work for it.
There are 2 forms of marketing and methods of acquiring customers: Action and Attraction. In the beginning until you have a platform and the attraction methods are in place;
you must be willing to do more action. You must be willing to get yourself out there and find the people. You can't just expect the dollars to start rolling in simply because you have a website and an instagram. nuh uh. It don't work like that, honey.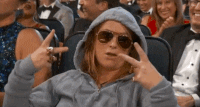 Don't be the car in the corn field (if you're listening to the podcast episode - you get it 😂 ) Get visible, get uncomfortable, and take action. You can't always just do the "fun" things in business. It's WORK. and success takes WORK . . . especially initially.
TIP #8: LEARN HOW TO AUTOMATE, OUTSOURCE, & SCALE A.S.A.P.
When you are out there building your business, especially if you're building the business solo, but there will come a point where you hit a success ceiling when you're only one person and you can only take so many clients. When you hit that point; you won't be able to push forward more . . . you have to pull back and scale. (in fact; it's helpful to put measures in place before that) . . . but scaling allows you to hit the next level. Automating parts of your business that allow you duplicate results so it's not as much of a 1:1 effort.
TIP #9: YOUR HEALTH IS YOUR FIRST WEALTH


We have this hustle culture and while there is a certain amount of hustle necessary to bring about the success and breakthrough in your business, there's also an unhealthy hustle that's being perpetuated way too often. The unhealthy hustle that makes you think unless you're staying up until 3 a.m. or working 16 hours days and weekends . . . then you can't break through. . . and yes - maybe that's what it takes to succeed . . . but I know for me, personally, I put my health on the back-burner when I was first building my business and it bit me in the @$$. I ended up having to take a break from my business to focus on my health and obviously . . . my income tanked. I drank way too much coffee. Went to sleep to the glow of my laptop. I was working 70 hours a week pretty much glued to my phone. . . . and my health crashed and I landed in the hospital. I realized: for what? What was the business worth if I didn't have my health? I've seen SO MANY ENTREPRENEURS who have to pull back and stop working their business because they crash. It might take a year or two . . . but it catches up with them. You must make yourself and your health a priority. What's the point in having a successful business if you die or can't enjoy it?! I have made my health a priority especially because I was dealing with some autoimmune, adrenal, and thyroid issues and I had to accept that I could not "hustle" like a "normal" entrepreneur. I couldn't. It was killing my body.
Now I'm making sure I eat foods that fuel me and actually give me energy.
When I have more energy and I eat less caffeinated or crap foods; I make more money because I'm more productive, focused, and clear. I exercise daily before anyone gets up as I'm listening to David, my mindset / NLP coach. HEALTH is your first wealth. Make it a habit and it will make you more money.
TIP #10: IF IT STEALS YOUR PEACE IT'S NOT WORTH IT


There's no amount of success or money that can make up for losing your sanity or your peace. In business there were certain things in my business that were making me angry, frustrated, and stressed out. I was sacrificing my sanity and peace of mind for the money. I was getting ornery and biting my husband's head off because I was cranky. BONUS TIP: you have permission to say "NO". You do NOT have to work with a client. You can also FIRE clients. Omg - such a freeing feeling when I realized I did not HAVE to work with anyone I didn't truly want to. AND that I could FIRE P.I.T.A. clients! (PITA = Pain In The A$$) When I (respectfully) fired the clients that complained, were negative, and just big balls of stress, I instantly elevated my mood and had more time to find new, better, more ideal clients and ultimately made space to make more money.
When you say NO to the wrong ones; you make space for the right ones. TRUST your gut and your heart. If you're about to work with someone and you have this feeling in your gut that's like "ehhhh" and you get a knot; say no. Trust that feeling. When you're drained - you can't provide at the high level to serve the right people because you're dealing with the clients who aren't a good fit.
My mantra: "MY SUCCESS DOES NOT DEPEND ON THEIR YES" It's ok to say no. It's ok to have people say no. You can detach your success from the outcome of that 1 client. You are successful regardless of what happens. Don't ever rely on 1 client for success.
TIP #11: HAVE FUN! AND FIND THE FLOW!
It's good to set goals and to have a plan of strategy . . .
but allow yourself to have the flow in your business allows for the area of intuition & divine inspiration to come into play. Build a business that's a blend of intuition & ease with systems & strategy. Crazy, amazing things have happened when I choose fun and flow over stress and overwhelm. . . I followed what raised my energy and vibe and actually found that day that I found a client when I left my office and got OUT! When you have a day where you're stressed and you just can't imagine sitting at your desk;
take the opportunity to ENJOY being an entrepreneur and get out there!
THANKS SO MUCH FOR READING! I hope you found these helpful!